Bella Vista Apartments
|
PHOTOS
|
General Info
|
Reservations
|
Pelekas
|
Kontogialos
|
Corfu
Bella-Vista Apartments - Idividual Guest Reviews
Julie - Brussels, Belgium - August 29, 2009 - Rate: 10/10
Sophia - a welcoming host, mixing friendliness and an easy-going nature with not being intrusive - made us feel on holiday right away. Also, Claudia's great massage skills and Sophia's dad's cooking. The location is also excellent, in what must be the most beautiful parts of Corfu. We had a hire car so getting there and making it up the steep climb to the hote was not too much of a problem, but could be an issue for others.
Negatives:
The wasps - to be fair, not confined to the hotel and a bit of a problem in most places we visited in Corfu (we went mid to late Aug), but their sheer numbers made the breakfast buffet an adventure - that we eventually gave up and ate breakfast in our room
Fabio - CORRIDONIA, Italy - August 23, 2009 - Rate: 10/10
(+)
Great view, kind and helpful staff.
(-)
To get there without a car could be an issue. The sea is just 5-10 minutes distance by walk downhill, but evething else (other beaches or towns) are at least 15 minutes far away by car
Hristo - Sofia, Bulgaria - August 12, 2009 - Rate: 10/10
It is really "Bella Vista"-wonderful sea view with great sunset.Rooms are very nice and clean.Stuff is kindly and helpfull. It is only 15 minutes by car from city centyr of Kerkira.I' ll be there again. The staff really made you feel welcome, and were willing to go out of their way to make your stay as enjoyable as possible. The views and the food were amazing. It is a little hard to get to by car/taxi, but once you arrive you will be glad you chose Bella Vista Apts.
Faith - APO AE, Germany - May 30, 2009 - Rate: 10/10
This was very enjoyable for us. Usually we only sleep at BellaVista Hotel and do our playing else where, I can not remember enjoying staying in or near the hotel so much. We ate there, the food was good. We relaxed there, the atmosphere was good, thanks Sophia. The beach and water was right there, so we stayed there most of our times.
Parking was not an issue for us. Driving the hill was not an issue for us, but I could see this could be for some.
Be patient, the BellaVista Apartments was worth tolerating ...
Cristina - Bucuresti, Romania - September 08, 2009 - Rate: 07/10
Panorama extraordinara (vedeam marea din camera), plaja din golf foarte frumoasa (una din cele mai frumoase din Corfu). (-) nu exista conexiune la internet, imbunatatirea confortului (camerele ar putea fi mai primitoare), drumul de acces este pentru "cunoscatori" -- adica trebuie sa fii antrenat in cursele de masina in coasta, mai ales ca drumul este foarte ingust si in panta si trebuie sa nu te pierzi cu firea cand parchezi, la micul dejun era o invazie de viespi
Klaus - Helsingør, Denmark - June 30, 2009 - Rate: 9.5/10
Fantasisk ophold med fremragende personale der var tænkt på alt man skulle spørge og det blev skaffet
indenfor kort tid Maden var 100 procent i top et all inclusive kunne ikke lave bedre mad end vi fik i de l4 dage vi var på besøg. Scooter blev leveret. Ture blev booket. Ingen forlods betaling. alt i alt super suer flot service godt og og venligt personale. (-) At man kan betale hele sit ophold via kreditkort. Vi skulle kører rundt til flere bankautomater for at betale restaurantregningen- Det var kun selve hotelopholdet man kunne betale på kreditkort. Det var ikke oplyst på deres hjemmeside for så havde man kunne forberede sig hjemmefra. Morgenmad fin men der kunne godt være lidt mere alsidighed i tilberedelse af æggene.
Simon - Durdmud, Germany - June 05, 2009 - Rate: 09/10
Das Bella Vista ist ein kleines und persönlich geführtes Hotel. Die Inharberin und ihre Famile sind sehr aufmerksam, kümmern sich um alles und erfüllen auch Wünsche außerhalb der Reihe. Alle Zimmer haben einen wunderbaren Blick über die Bucht. Das Bella-Vista Apartments ist,aufgrund der zentralen Lage auf Korfu, ein optimaler Ausgangspunkt die Insel mit Auto oder Motorrad zu erkunden. Sehr netter, freundlicher und persönlichen Kontakt. Familiäre Atmosphäre. Super Transfer zum Flughafen! Alle Zimmer mit einmaligem Ausblick auf's Meer.
Select other languages:
Greek
|
Deutsche
|
Italian
|
Nederlands
|
Francais
|
Corfu Bella Vista Apartments
Pelekas beach - Kontogialos
Tk 49084,
CORFU
(Kerkyra),
GREECE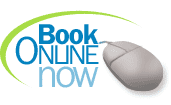 © corfutoday.com - Bella Vista Apartments Reviews
All Rights Reserved. No part of this web site may be reproduced without permission